About BCDVideo
BCDVideo began in 1999. At the time, enterprise-quality, purpose-built IP video storage solutions didn't exist for the security market. A proactive response and personal service let BCDVideo excel. Our award-winning products cover video servers, access control panels, client viewing stations, and networking.
Our dedicated staff cares about the work they do. The same passion we have for our products gets passed on to you by guaranteeing excellence from project start to finish. We provide risk insurance for integrators by pre-calculating and assuring video storage recommendations. This ensures all project needs get met. Using proven video technology, we customize the video surveillance system to provide the best solution for the project. Our surveillance storage solutions engineer zero downtime throughout the life of the security project. They are backed by a worldwide five-year, onsite warranty.
We proudly work with the world's top security integrators. Additionally, all security solutions have certifications from the top Video Management Software (VMS) and digital camera manufacturers. Our global footprint includes 50,000+ installed systems, spanning 51 countries and countless verticals.

Mission Statement
At BCDVideo, it is our mission to protect global infrastructure and the public. We do this by developing innovative video surveillance recording solutions for security integrators. BCDVideo is a service company first. When we create a culture that engages our employees, in turn they provide exceptional service to our customers. BCDVideo uses a personalized approach to every project, meaning each security system is customized to the site, bringing the best possible experience to our customers.
Vision Statement
Our vision is to become a pillar of the Chicago security industry,
leading innovation globally. In doing so, we will:
Manufacture state-of-the-art products to preserve the evidentiary chain of custody.
Deliver the best technology to allow businesses and organizations enhance their customer experience with video analytics.
Be committed to offering tested, proven solutions regardless of the size and scope of the project.
Support a great work environment where people are inspired to be the best they can be.
BCDVideo Products
IP Video Surveillance Servers & Storage
Harsh Environment Servers
Client Workstations
Direct-Attached Video Storage (DAS)
Network-Attached Video Storage (NAS) 
Storage Area Network (SAN)
Access Control Servers 
Video Surveillance Network Management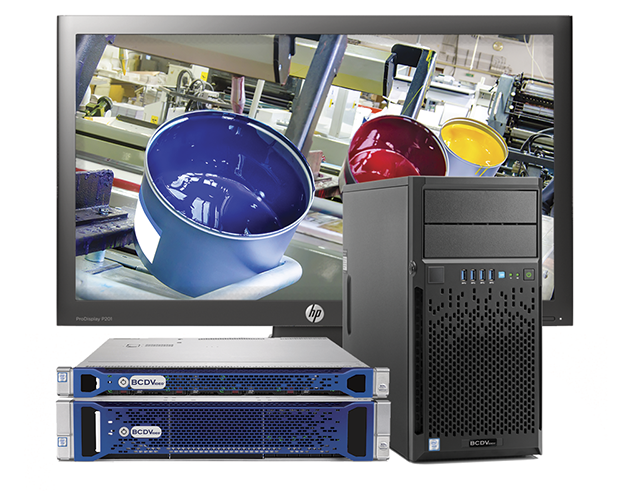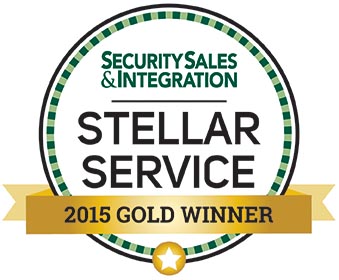 ---
Manufacturer Alliances: Global OEM Partners for Video Storage
HPE
In 1993, HPE's unique platform was recognized by BCDVideo's founder Jeff Burgess. So, he began to build a relationship. Years later, BCDVideo partnered with HPE to become a global OEM. This grants BCDVideo customers access to the ProLiant series. The top selling server of all time. Moreover, HPE is the number one server manufacturer year after year. With this partnership, BCDVideo uses the biggest name in server integration technology to build its video server manufacturing platform. BCDVideo works closely with HPE OEM engineers to build compelling video optimized servers on a world-class technology platform. HPE's broad product portfolio brings versatility and flexibility to BCDVideo products. This opens the door for quality video surveillance products for any vertical market. Access to the latest HPE technology and global on-site service support is an added benefit of the OEM program. The 24/7 support enables BCDVideo's global expansion of video recording servers. With the HPE OEM partnership, BCDVideo focuses on ongoing product innovation. Exclusively, for the video storage market.
NetApp

NetApp is the world's largest supplier of storage. Leading organizations count on NetApp for software, video storage systems, and services to manage and store data. This pushes NetApp E-Series deployments over one million and counting.
BCDVideo forged a global agreement with NetApp to provide enterprise SAN storage to the video surveillance market. In fact, NetApp's E-Series inspired the creation of the SuperNova SAN Storage series.
By optimizing the series for video surveillance, SuperNova Storage handles the intense workload demands of streaming video. BCDVideo offers a simple deployment and maintenance enterprise SAN storage solution.
The NetApp OEM relationship takes industry-leading SAN storage to the video market. BCDVideo adapts systems for higher scalability, reliability, and better fault tolerance for big storage.

BCDVideo has done extensive testing with Genetec's Security Center Omnicast. The Nova and SuperNova Series, according to the Genetec Product Team (PLM and PMM), "provide you with the industry's highest throughput certifications." Earning the servers "official presentation on the System Requirements guidelines as the High-Performance Standalone Archiver."
The Nova Series is certified to archive up to 500Mbps. Test results for this enterprise-class platform achieved a total throughput of 700Mbps. The Nova servers certify support up to 500 cameras and/or 500Mbps in continuous recording. With an extra 150Mbps dedicated for video redirection.
The SuperNova Series is certified to archive up to 2000Mbps for high enterprise projects. The test results achieved a total throughput of 2500Mbps. With certified support for up to 1000 cameras.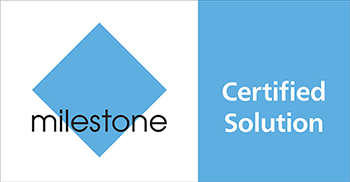 The BCDVideo storage solution to date is among the best VRP/NRP that Milestone has tested with the given parameters (referencing the Nova Server and Storage Series). With the video profile used for the tests, the system should easily support 150 cameras (storage limited). The system outperformed the given video simulator and testing had to stop with the given parameters: the maximum number of cameras achieved on the system was set at 150 1MP cameras at 10 frames per second and 60% video compression. It is noteworthy that this was achieved with only 32% of the system resource utilization on the BCDVideo server, says Jeff Burgess (President/CEO) about BCDVideo.
"Integrators can build solutions with confidence when referencing the tested configuration data from the Milestone certification process. The documented proof describes how these video solutions operate within the parameters of the maximum performance tests." - Christian Bohn, VP Strategic Alliances at Milestone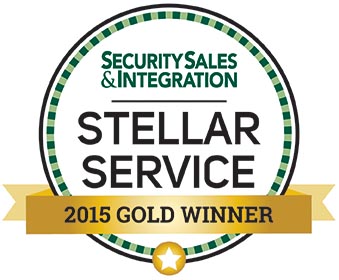 One of BCDVideo's main priorities is customer support. So, this award brings us great pride. The subscribers of Security Sales & Integration voted BCDVideo the Technical Support Stellar Service Gold Winner. Coming from customers, this award speaks volumes.
By pre-calculating and guaranteeing storage recommendations, BCDVideo ensures video surveillance project requirements get met every time. Right from the start.
BCDVideo uses dedicated hard drive technology and simplicity for trouble-free projects. BCDVideo's proprietary Mission Center System Monitoring software suite and HPE's iLO come standard on all enterprise systems. Leading to easy troubleshooting and remote access.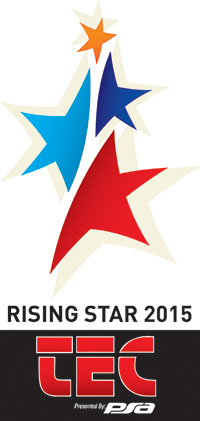 At PSA's 2015 TEC Awards, BCDVideo walked away with not one, but two awards.
The Rising Star Vendor award is given to vendors that consistently give integrators positive experience. The award encourages BCDVideo to continue to strive for the best customer service possible.
In addition to the Rising Star award, BCDVideo's Western Regional Manager Tracey Lingle was given a customer service award. His service and dedication to customer satisfaction is a testament to BCDVideo's customer service standards.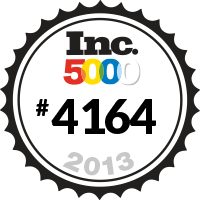 In 2013, BCDVideo joined Inc. Magazine's annual rankings of the 5000 fastest growing, privately held companies in the United States. BCDVideo increased sales more than 140 percent since the start of 2010.
"We are humbled to be included in this prestigious listing. This is an honor shared by all our employees. We are lucky to have such a dedicated team focused only on customer satisfaction and the company goal to do it 'even better tomorrow,'" stated Jeff Burgess, President of BCDVideo.
As an Inc. 5000 honoree, BCDVideo shares a pedigree with Intuit, Zappos, Microsoft, Under Armour, Oracle, and dozens of other notable alumni.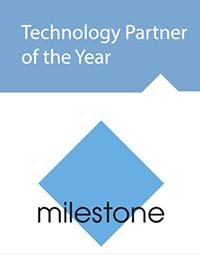 Milestone Systems, the global leader in open platform IP video management software, recognized BCDVideo as their 2012 Technology Partner of the Year.
Eric Fullerton, Chief Sales and Marketing Officer at Milestone, said, "BCDVideo worked with Milestone in developing systems specifically optimized for XProtect, engaging with Milestone engineering to deliver new prepackaged XProtect solutions globally."
Because we don't sell Milestone software, it's uncommon for BCDVideo to receive this award. President of BCDVideo, Jeff Burgess, added, "Our rapid growth in the security industry has been fostered by partnering with the best-of-breed products such as Milestone."