APOLLO 
SERVER SERIES
purpose-built, high performance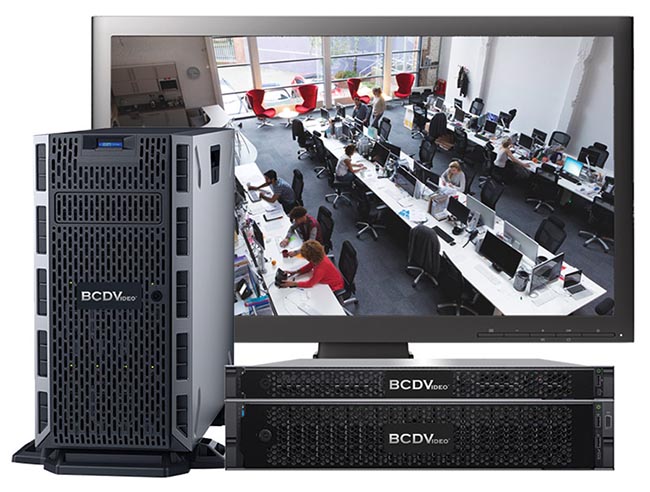 The BCDVideo Apollo Series brings unrivaled data protection to the IP video surveillance landscape. Not only does the Apollo Series offer security integrators the purpose-built, high-performance they have become accustomed to from BCDVideo, its revolutionary Keep Your Hard Drive warranty gives end users complete control over their data.
Greater Security – Your sensitive data and hard drive never have to leave your control. Retaining physical possession of a failed hard drive is an effective way to help ensure the security of classified, proprietary or sensitive data. Tracking failed hard drives in-transit becomes a non-issue. Covers multiple drives in a system and multiple failures.
Compliance Enablement – Help comply with current data privacy regulations and internal company policies by ensuring sensitive information on your hard drives is not compromised.
Risk Mitigation – Proper control/disposition of sensitive data can mitigate the risk of expensive civil liability by helping to prevent potential exposure of confidential customer data or intellectual property.
KEY BENEFITS

All BCDVideo Apollo Series video surveillance solutions come standard with key IP video optimized features like 12G SAS drives, dual SSD for the operating system, RAID 5/6 disk protection, dual power supply, the latest Intel processors, and a 5-year next business day warranty plus lifetime tech support.
iDRAC Enterprise comes with Lifecycle Controller (LC) providing advanced embedded systems management capabilities including system deployment, configuration, update, maintenance, and diagnosis. LC is delivered as part of the iDRAC out-of-band solution and system embedded Unified Extensible Firmware Interface (UEFI) applications.
iDRAC Enterprise comes standard with:
• Performance Monitoring
• Backup & Restore Configurations
• Virtual Console (up to six users)
• Remote File Share
• Two-Factor Authentication
Advantages of SAS Drives
SAS drives drastically improve performance and reliability as an enterprise-quality solution:
Bi-Directional - Dual-port SAS drives enable systems to simultaneously ingest large amounts of video data while feeding live video streams to client viewing stations.
Reduce Truck Rolls – Using SCSI commands for error recovery and reporting, SAS drives experience 20% less failure compared to other drive solutions.
Simplified Design – With smaller connectors, simplified signal routing, and thinner cabling, SAS drives remain compatible with existing SATA drive infrastructure and small form factor HDDs.