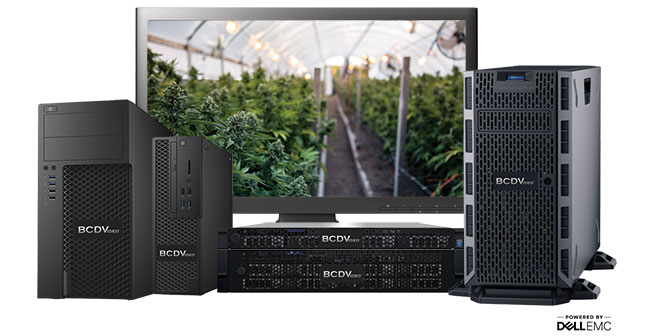 AFFORDABLE HIGH-DENSITY STORAGE
Security companies are well positioned to take advantage of the grower market. Cannabis dispensaries and cultivation facilities aren't calling for a surveillance system, but rather a solution that will maintain industry compliance, and can grow as they grow.
We build solutions that meet regulations to comply with: video retention, video quality, and law enforcement access. Contact a Video Surveillance Specialist at +1-847-205-1922 or via email at sales@bcdvideo.com for free bandwidth and storage calculations. You can also visit our website to access our online calculator.