BCDVideo Adds Darren Giacomini to Executive Management Team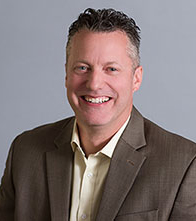 Northbrook, IL – BCDVideo today announced the hiring of industry-veteran Darren Giacomini to its management team. As Director of Networking, Giacomini will manage BCDVideo's networking product portfolio, as well as engineer the network solutions. Giacomini will specialize in designing and implementing high availability network infrastructures to support real-time video surveillance applications for BCDVideo's integrator customers. In this customer-facing position, he will also provide on-site professional services, as well as both on-site and remote training, and field-based instructional labs and certifications.
Giacomini has had a storied career in the video surveillance industry. Starting in 2005 as the lead network architect for Pelco, Giacomini was responsible for running the network compliance lab, and leading Pelco's professional services team. Over the last five years, he served as Avaya's Director of Data Product Management, focusing exclusively on the video surveillance market, while developing Avaya's go-to-market strategy, and mapping the product portfolios to the appropriate surveillance applications. Giacomini was responsible for developing and testing reference architectures of up to 10,000 cameras for Genetec, Milestone, Pelco, and many others.
"Darren's hiring speaks of BCDVideo's continued commitment to eliminating the stress that video streams bring to the network and entire ecosystem, now more than ever before. His Pelco career included writing and delivering curriculum for Endura. That, along with his countless certifications and Avaya history, make Darren an incredibly knowledgeable direct resource to our integrators, and also a profit center for them," states Tom Larson, BCDVideo Vice President.
Prior to 2005, Giacomini spent over 19 years in the IT field specializing in designing, implementing, and troubleshooting enterprise switching and routing infrastructures, as well as implementing Microsoft and Linux-based servers. With over 10 years of advanced technical training experience, and curriculum development in Microsoft (NT 4.0, 2K, 2K3, 2K8) and routing and switching technologies, he has diversified knowledge of Avaya, Brocade, Cisco, HP, and Juniper platforms. His certifications include CCNA, CCDA, CCNP, CCDP, JNCIAEX (Juniper), and HP AIS and AES.
Darren can be reached at dgiacomini@bcdvideo.com