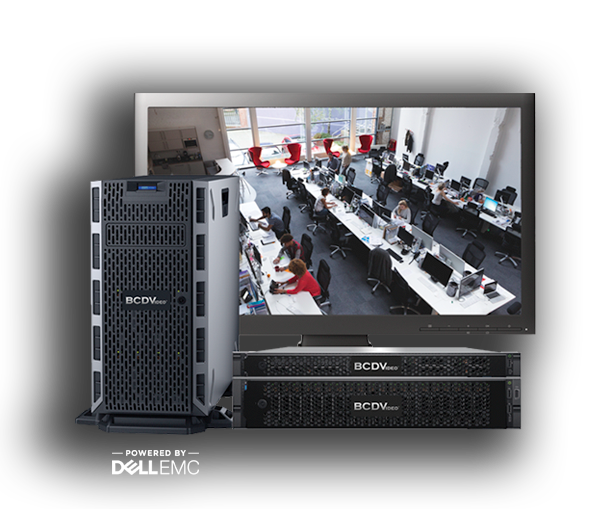 IP Video Surveillance Storage,
and So Much More...
BCDVideo has become the leading video surveillance storage manufacturer for security integrators all over the world. The reason is simple. We engineer custom solutions built precisely for the particular project and site that deliver the best performance, scalability, and efficiency.
We provide a complete robust infrastructure based upon custom solutions for storage, access control, networking, and client viewing stations—all built for maximum uptime, with worldwide product support and customer service.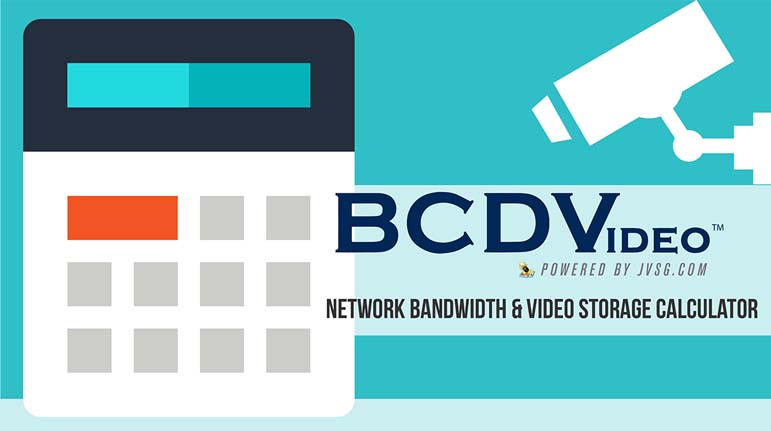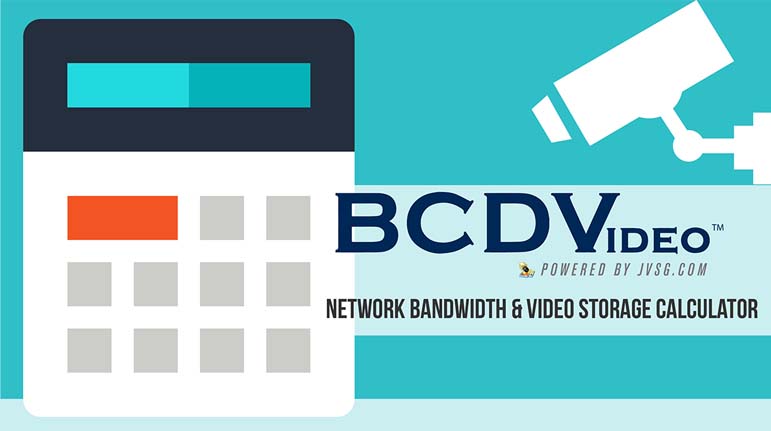 BANDWIDTH & STORAGE CALCULATOR
Get quick, accurate estimations for your project's network bandwidth requirements and the storage space you need for archiving video. Works for any number of cameras.
Neptune Server Series
The BCDVideo Neptune Series is purpose-built to maximize write-intensive support for video surveillance applications. Security integrators can effortlessly upgrade analog systems or deploy robust video-optimized solutions for a variety of video surveillance environments.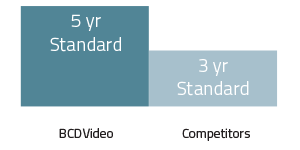 5-Year Warranty
more info >
BCDVIDEO
All Aurora, Nova & SuperNova Series Servers come with 5-year on-site warranties (including all hardware)
& no RMAs necessary.
Next business day response.
Warranties backed by HPE Certified Engineers.
$0 Cost of ownership for 5 yrs.
System never leaves the end-user facility.
COMPETITORS
3 to 5-year standard limited warranty with caveats.
Unknown cost of ownership after 1 year.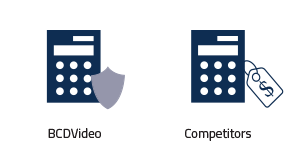 Guaranteed Calculations
more info >
BCDVIDEO
Guarantees calculations for storage and server builds (based upon
provided specifications).
No liability to the integrator/end-user.
COMPETITORS
No calculation guarantee.
Integrator is liable for all costs if storage is incorrect or performance is not optimal.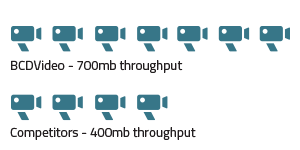 CERTIFICATION
more info >
BCDVIDEO
Genetec certified BCDVideo's Nova Series for 700mb throughput (500 in, 200 out) allowing 40% more cameras per server, and protected growth.
Milestone test results proved BCDVideo servers to be the best they ever tested.
Awarded Milestone's Technology Partner of the Year, w/out selling their software.
COMPETITORS
No other competitor, including Dell and HPE, is certified by Genetec above 400mb throughput.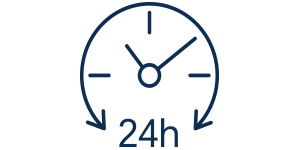 High Reliability
more info >
BCDVIDEO
Our servers have the highest reliability in the security industry.
Active Health is built into every one of our servers to proactively monitor over 1,600 parameters.
Mission Center System Monitoring (MCSM) is available on all BCDVideo servers.
MCSM graphs 24 parameters including CPU memory, hard drive, network, temperature, and logs performance for up to 48 hours.
Alerts can be sent prior to hardware failures, to ensure zero downtime.
COMPETITORS
Do not provide as much monitoring capability as BCDVideo.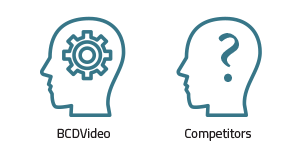 Smart Technologies
more info >
BCDVIDEO
The only video server in the world that includes SMARTtechnologies.
Quick uptime with no need for optical media.
Allows rebuilds to be done remotely with SMARTrestoration.
SMARTvault saves config and license files.
COMPETITORS
No other video server has SMARTtechnologies.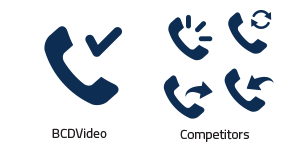 AWARD-WINNING TECH SUPPORT
more info >
BCDVIDEO
Voted the Technical Support Stellar Service Gold Winner by Security Sales & Integration subscribers in 2015.
Our tech support is certified for both hardware and VMS.
Get tech support easily, in one phone call.
Receive remote support (with connectivity) to reduce down time.
Labor costs are significantly lowered as a result of all of the above.
COMPETITORS
Troubleshooting may require multiple calls and result in an inability to determine the problem's source.
After an on-site service call, the integrator still needs to "roll a truck" to tweak the system.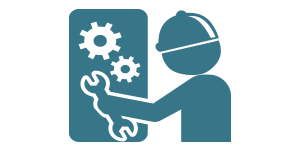 Customized Features
more info >
BCDVIDEO
Servers come configured with all hardware, patches, current BIOS, and VMS, saving valuable set-up time.
At no charge, BCDVideo installs VMS license keys, NIC's IP addresses, and registers all parties with the VMS company.
COMPETITORS
Lack of VMS knowledge, therefore not able to implement it.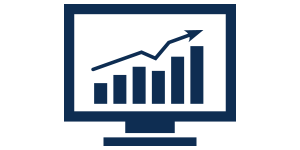 Server Optimization
more info >
BCDVIDEO
Built specifically for video - not an IT server trying to work for video.
Array Controllers are used for Aurora, Nova & SuperNova servers, allowing high write capability.
Nova and SuperNova servers are engineered to only accept the top 10% performing 12G SAS drives.
COMPETITORS
Most competitors, including Dell & HPE, use IT/data servers, not video servers.
Many manufacturers don't use array controllers or top performing hard drives, in order to save on cost.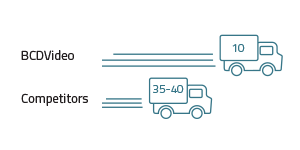 Fast Delivery
more info >
BCDVIDEO
10-Day typical delivery time following receipt of orders. (14 days for international.)
No configuration fee.
System ready to run.
COMPETITORS
Charge for configuration.
Delivery is typically 35-40 days.
Integrator needs to load VMS.