Enterprise Performance Series
BCD's Purpose-Built Video Appliances
Security appliances are crucial for video data storage, accessibility and management in Internet Protocol (IP) video surveillance systems. With BCD's hybrid cloud-ready security appliances, you can manage hundreds to thousands of security cameras from a single network and store and retrieve your video and audio data effortlessly. 
BCD's line of Enterprise Performance Series video appliances offers secure, ready-to-deploy surveillance solutions pre-loaded with Harmonize Bridge for hybrid cloud connectivity and disaster recovery, and are backed by a 5-year Keep Your Hard Drive warranty with lifetime support.
With entry-level, professional, and enterprise video appliances available, our EPS appliances can take on any size video surveillance project, from small retail environments and gas stations to smart cities, school districts, casinos and stadiums.
Purpose-Built, Performance Driven
Purpose-built and optimized for a variety of VMS applications, our line of Enterprise Performance Series appliances comes with BCD's exclusive Harmonize Conductor Suite to enable iDRAC server management, hybrid cloud connectivity, and instant disaster recovery. Built using the latest Intel®️ processors, these appliances are capable of recording more channels with higher throughput than any comparable solution on the market.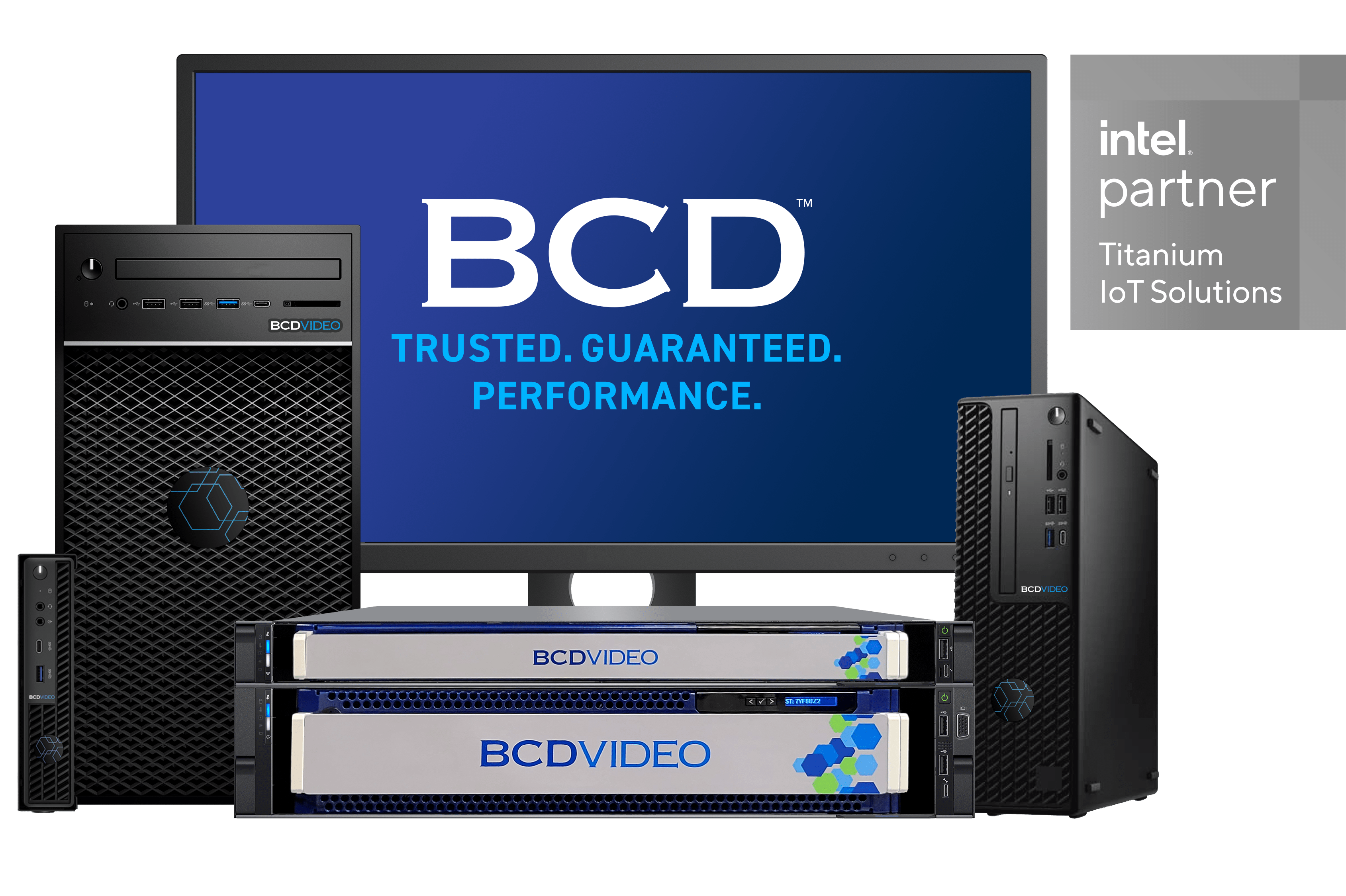 BCD's purpose-built video recording servers set the industry standard for performance, quality, and affordability. Our video recording servers include options to support four to 4,000+ security cameras, maximizing bandwidth for a variety of software applications and market verticals. With a 5-year, next business day, on-site, Keep Your Hard Drive warranty and lifetime technical support, you can enjoy peace of mind.
BCD also has longstanding technology partnerships with the security industry's leading video surveillance VMS platform providers like Milestone Systems and Genetec to ensure our hardware solutions support the leading software solutions.
Contact your BCD sales representative at sales@bcdinc.com to learn more.