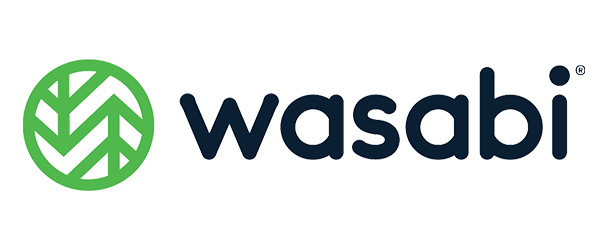 Wasabi: Hybrid Cloud Storage for Video Surveillance
Extend your video recording to the cloud via Wasabi hot cloud storage and Harmonize Bridge. BCD is expanding past their on-premise storage options to provide customers the ability to store their video recording to the cloud. Wasabi is a natural fit for BCD's purpose-built channel-driven strategy in the security industry.
Wasabi hot cloud storage coupled with BCD's Harmonize Bridge is available on all BCDVideo and Video Storage Solutions (VSS) appliances. Whether you have one camera that requires extended recording or 100, we can size a cloud container that fits your budget and needs.
Key Features
Wasabi: Hybrid Cloud Storage
No More Tiers
Unlike legacy cloud storage services with confusing storage tiers and complex pricing schemes, BCDVideo's Harmonize Bridge paired with Wasabi is extremely easy-to-use, implement, and incredibly cost-effective to scale.
Optimal Performance
Wasabi's highly parallelized system architecture delivers a read/write performance advantage over the competition. By leveraging BCD's purpose-built appliances with Wasabi, users can gain instant access to video files with speeds faster than the competition.
Simple to Use
Harmonize Bridge and Wasabi make storing your video data simple. You can set up an account in seconds. With Wasabi's intuitive S3-like web console, you can create storage buckets, set up users, and configure access policies in no time. And with support for a wide range of S3-compatible storage clients for various host platforms, you can move files in and out of the cloud the same way you would with a local drive, with drag-and-drop simplicity and convenience.
Reduce Total Cost of Ownership
Rarely accessed video files still take up a significant amount of space, which is why moving those files to the cloud can reduce the total cost of ownership by having fewer physical appliances. With Harmonize Bridge and Wasabi, security professionals can make room for more current video data, which can still be accessed immediately.
Ensured Security and Regulatory Compliance
Wasabi is designed with 11 nines (99.999999999%) of data durability and immutability that guarantees stored objects cannot be deleted or modified by anyone. Have peace of mind knowing that by utilizing Harmonize Bridge and Wasabi, security professionals can adhere to industry and governmental compliance regulations.
Reliable Support
Between BCDVideo and Wasabi, we are here to help with pre- and post-sales support throughout the lifetime of your project.
Resources
Learn more about Wasabi and Harmonize Bridge.
Want to learn more? Let's talk.