AI-Ready Solutions
BCD's range of powerful AI builds are designed to elevate your computing capabilities and meet the demanding workloads of AI applications. All BCD appliances are purpose-built and validated for each application in-house, ensuring the highest quality and reliability. Additionally, our operations meet the ISO 9001:2015 standard for maintaining a Quality Management System, giving you peace of mind. Partner with BCD for exceptional AI-ready builds that elevate your video solutions.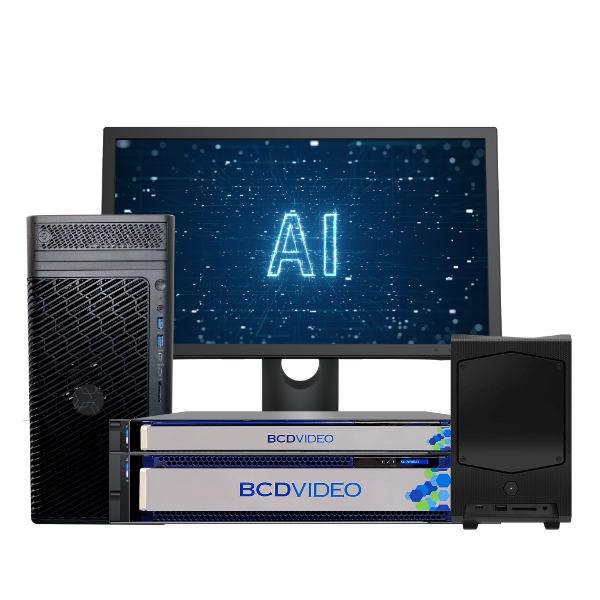 CPU vs GPU COMPUTING FOR AI
When it comes to AI workloads, there is a consistent debate about whether a CPU is enough or whether a GPU is needed to reduce the workload. The truth is, every AI application is different and it depends on the complexity and quantity of AI applications needed for business operations. BCD's AI-ready systems are designed with a combination of powerful Intel CPUs and NVIDIA GPUs to optimize high-intensity workloads and handle complex deep learning, machine learning, object detection, and AI-algorithms.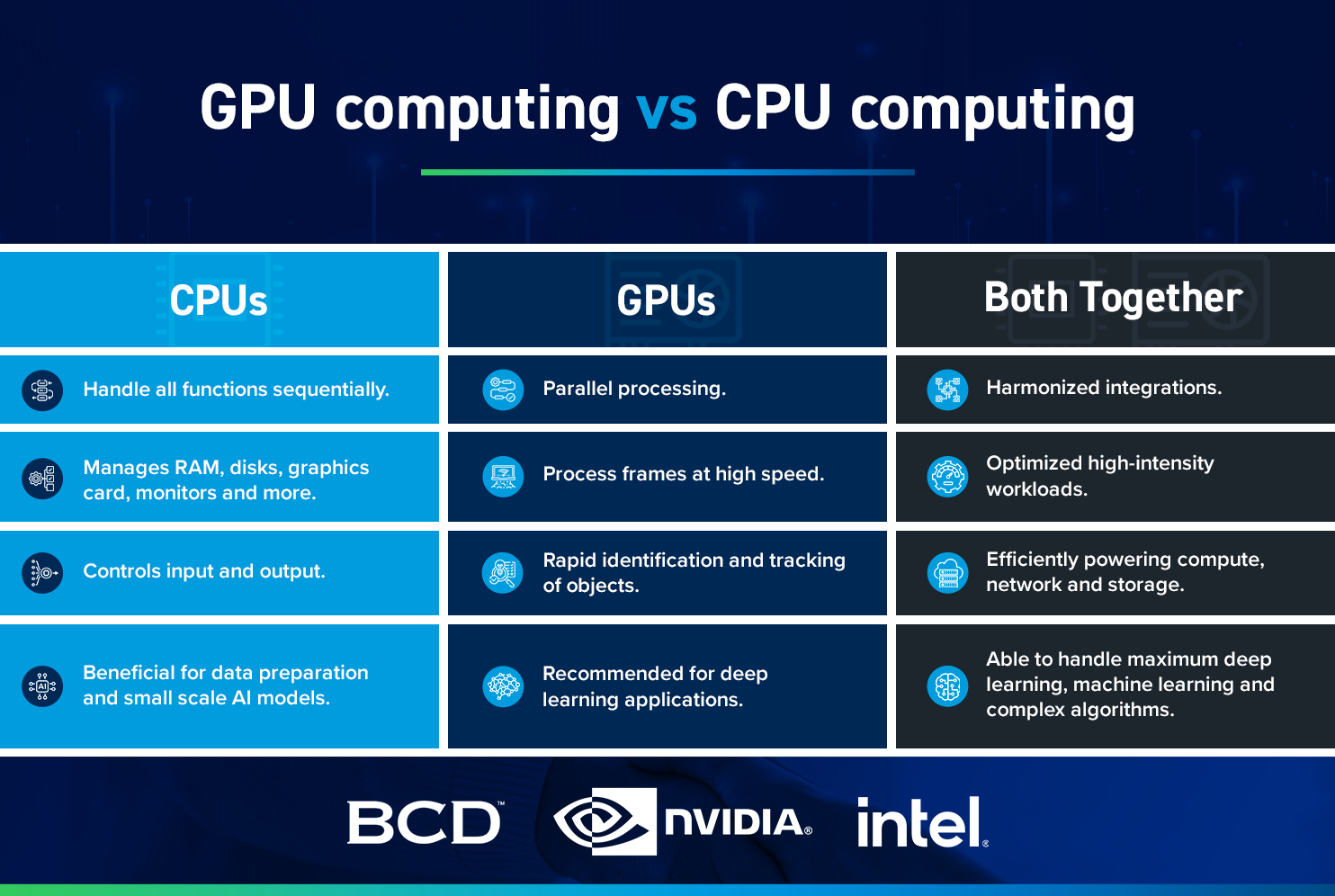 GET IN TOUCH WITH OUR TEAM