TECHNOLOGY FEATURES
unique technologies from BCDVideo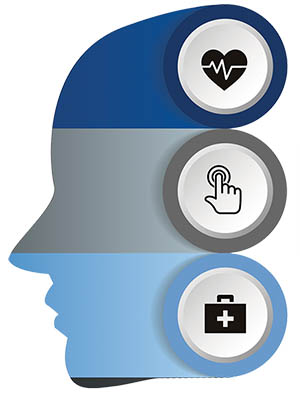 BCDVideo SMARTtechnology offers a single pane, simple monitoring solution. System administrators receive alerts for 32 system parameters for proactive troubleshooting on video recorders or access control servers, all from within the performance panel. The exclusive SMARTtechnology includes: 
SMARTrestoration
SMARTvault
SMARTconnect
SMARTdeflect
Securing servers from potential cyber attacks requires a proactive solution. That's why BCDVideo developed the SMARTdeflect app. Within the app, system administrators will enjoy several crucial features to remotely safeguard against any threat.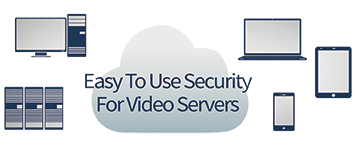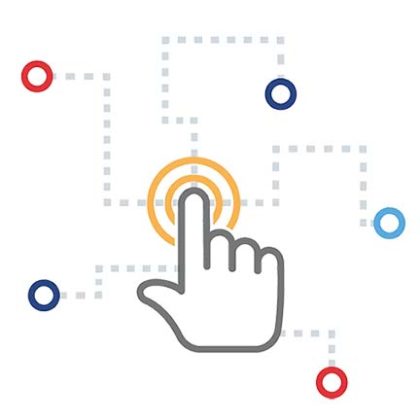 HPE iLO
HPE Integrated Lights Out (iLO) provides remote server management in the form of health and performance monitoring, remote access, and system alerts. Performance protection comes from advanced power and thermal control for maximum power efficiency. Remote access of the server includes keyboard access, virtual media, global team collaboration, and video record/playback. When managing servers at scale, group configurations to monitor group health and manage group firmware updates, virtual media, power control, capping, and license activation.
HPE iLO operates whether the OS is up or down. If something goes wrong, health system logs can still  be accessed and sent to support so that the problem can quickly be identified and fixed. The Orion, Aurora, Nova, and SuperNova Server Series feature HPE iLO remote access capability.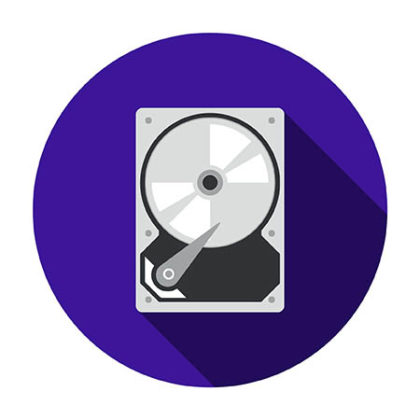 Western Digital Purple Drives
WD Purple Hard Drives optimize 24/7 write intensive support for video surveillance. Up to 45% more power efficient when handling camera installments of 32 or less, the Purple Drives create a wide performance gap with similar drives. Ideal for surveillance systems with one to eight drive bays to support up to 32 cameras, the drive rates for workloads of 60TB per year. Its unique firmware, AllFrame – a caching algorithm, reduces write errors and mitigates frame loss.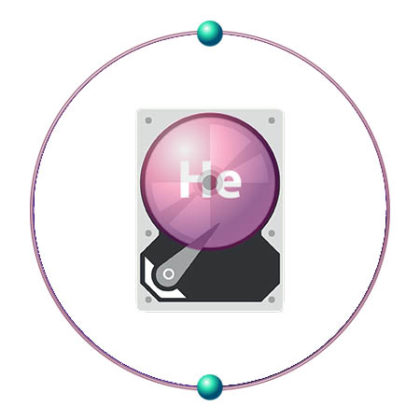 Helium Drives
These powerful SAS and SATA hard drives leverage helium's atomically light characteristic to increase drive speed and storage density. A conventional hard drive uses five platters. Whereas, the helium drive sees a 30% reduction in the weight-to-data ratio to allow for seven platters in the same space.
Due to the reduction in drag, a smaller motor requirement to drive the disk consumes 23% less power, runs 4-5 degrees cooler, and operates more quietly than a conventional drive. The increase in storage density results in a lower cost per gigabyte and total cost of ownership.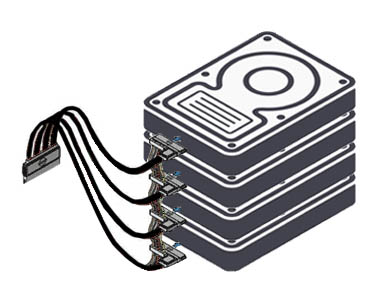 SAS Drives
Serial-attached SCSI (SAS) uses a serial means of digital data transfer over thin cables. Some advantages over older parallel technologies include thinner cables and connectors that are less bulky. Due to fewer conductors than older tech, problems related to cross talk become less likely.
The SAS drives featured on the Nova and SuperNova Server Series are a prevalent interface for direct-attached storage and support hard drive controllers in enterprise-grade server farms. SAS drives support up to 128 direct point-to-point connections and remain compatible with SATA devices.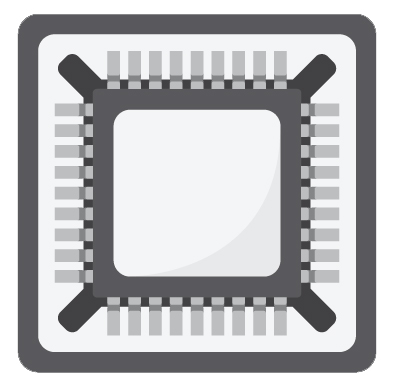 BIOS & Firmware
BCDVideo Servers use an effective BIOS that offers many benefits including:
Expanded boot volume capacity
Pre-boot security requirements and manageability
Pre-operating system boot networking
Expanded amount of I/O ports and bootable devices
Remote provisioning
Enhanced UEFI Shell provides a pre-boot environment and network deployment
An OS installs in the mode (UEFI or BIOS) the platform is configured
UEFI Boot Mode includes an option for UEFI Optimized Boot Mode that is enabled by default
Ability to have boot volumes over 2.2 TB in size
Ability to support more than 4 disk partitions supported
Flexible boot order – boot from any drive on any storage controller
Support for 4 KB Sectors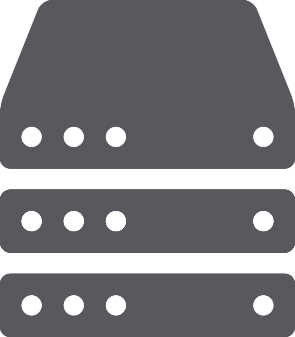 RAID
Controllers
BCDVideo's Aurora, Nova, and SuperNova Servers use RAID Controller technology to optimize performance and data redundancy for critical systems. The variety of RAID (0,1,5,6,10) options allows project budgets to be paired with the necessary performance and reliability. With the varying degree of random read and write capabilities associated with the different RAID set-ups, BCDVideo servers can be configured to meet the demands of any video surveillance project. RAID controllers boost random write performance and throughput; minimizing the number of servers needed for large projects.
Dynamic Disk Pooling
A step above RAID 6, dynamic disk pooling's (DDP) unique design delivers and maintains high-performance under all conditions – including while recovering from a drive failure. Environments that need vast quantities of data processed and distributed require DDP's large bandwidth. The flexible disk pool sizing enhances the use of any configuration for maximum performance, protection, and efficiency.
SuperNova Dynamic Disk Pooling
Rigid Devices – Outdoor Environments
Monitoring remote locations, infrastructure, and other outdoor environments place unique demands on video surveillance equipment. Durability often becomes just as important as high-performance. The ability to tap into existing infrastructure to power servers or networking with PoE+ becomes even more vital in harsh outdoor or mobile environments. Along with standard features like vibration resistant housing and fanless cooling, successful outdoor surveillance requires customized solutions for every project. Before now, security projects that needed a hardened solution have been prescribed a one-size-fits-all server.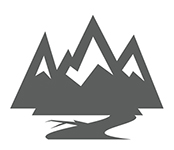 Rigid Servers
Harsh environment servers require specialized durability to maintain reliable high-performance. Edge recording unique to remote environments allows recording to happen without an active network connection. This is ideal for monitoring sensitive infrastructure in remote locations like power stations, water stations, and telecommunications towers. Beyond basic protection from particles and extreme temperatures, multi-year warranties and system support ensure sensitive infrastructure remains under constant watch.
Furthermore, each project places unique demands on a surveillance system. Without ruggedized protection, fluctuation in temperature, dust, and humidity can severely impact the electronics within a server. Resistance to vibration and other harmful movements offer an optimal solution for mobile deployments; particularly useful for military or police applications.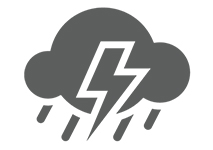 Rigid Networking
Deploying networking switches in outdoor environments requires more than a wide range of operational temperature resiliency. A rugged networking solution needs to match the performance associated with its indoor counterpart. The trouble with an uptick in performance, however, is retaining network flexibility and scalability. Outdoor deployments can often rely too much on the cheapest solution available. Ideally, a hardened network switch will include PoE+ along with redundant power and at least a five-year warranty. Without these added features, network switches under stressful conditions can prove unreliable and cost more down the line.
BCDVideo's unicast and multicast capable Rigid Networking Series follows this rule with environmentally hardened parts to sustain reliable performance in the field. Environmentally hardened to handle extreme operating temperatures ranging from -40oC to 75oC, the fault-tolerant Ethernet network protects the system from downtime resulting in loss prevention and stability while the high-quality functionality supports exceptional performance. High-availability, monitoring, and network security are supported by redundant power and up to 8 PoE+ ports. Optionally, port naming makes identifying connected devices easy.

Networking
Unicast Technologies
The typical one-to-one connection between the client and the server relies on a unicast network switch to direct the transmission to the appropriate destination. The best unicast networking solutions limit the number of clients viewing a single camera feed. Otherwise, available bandwidth can become limited. Low-latency architecture ensures any critical video data loss is insignificant. Furthermore, support for fully meshed stacks and virtualized switching increases network resiliency and provides simplified management.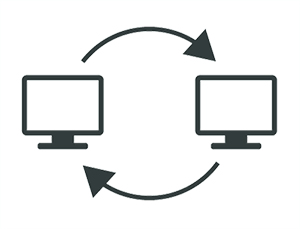 Multicast Networking Powered by Avaya
As IP-based video surveillance consumes the market, multicast networking's reliance on legacy protocols is leading to an increase in bottlenecking within the network. When this happens, latency or video lag compromises the effectiveness of the entire system. Therefore, solely investing in high-quality cameras will not solve all video security problems. Read the case studies below for customer testimonials about Avaya technology.
Black Oak Casino and Resort
City of Troy
Video Surveillance Wins and Testimonials
Shortest Path Bridging with Avaya Fabric Connect
The latest technological advancement in multicast networking is Shortest Path Bridging (SPB). Rather than relying on complex protocols to deliver data, SPB takes pre-defined paths to transfer data to its destination. The design flexibility allows quick adds, moves, and changes all while supporting efficient use of resources – no blocked ports, optimized shortest latent path from source to destination. This alone eliminates potential bottlenecking and increases performance across the system.
BCDVideo features this technology with Fabric Connect in the Titan Networking Series. Using Avaya's Fabric Connect software to enhance network topology, reconvergence times are accelerated to mere milliseconds. So fast, in fact, that it's been dubbed Flash Reconvergence. SPB uses simple routing to achieve the most out of a multicast network.
Avaya Fabric Connect provides an open and standards-based solution for larger deployment scenarios. As a result, a highly reliable, scalable multi-path network is created. A dynamic link state protocol provides the optimal path to any destination creating a fully distributed and dynamically maintained fault-tolerant topology. Based on a standardized data plane, Fabric Connect offers comprehensive OA&M and supports efficient unicast and multicast distribution. This also enables secure traffic separation through the creation of Virtual Service Networks empowering long-distance workload mobility.