Milestone Systems XProtect® Rapid REVIEW Video Analytics Appliances
BCD's portfolio of Milestone Systems XProtect® Rapid REVIEW video analytics servers.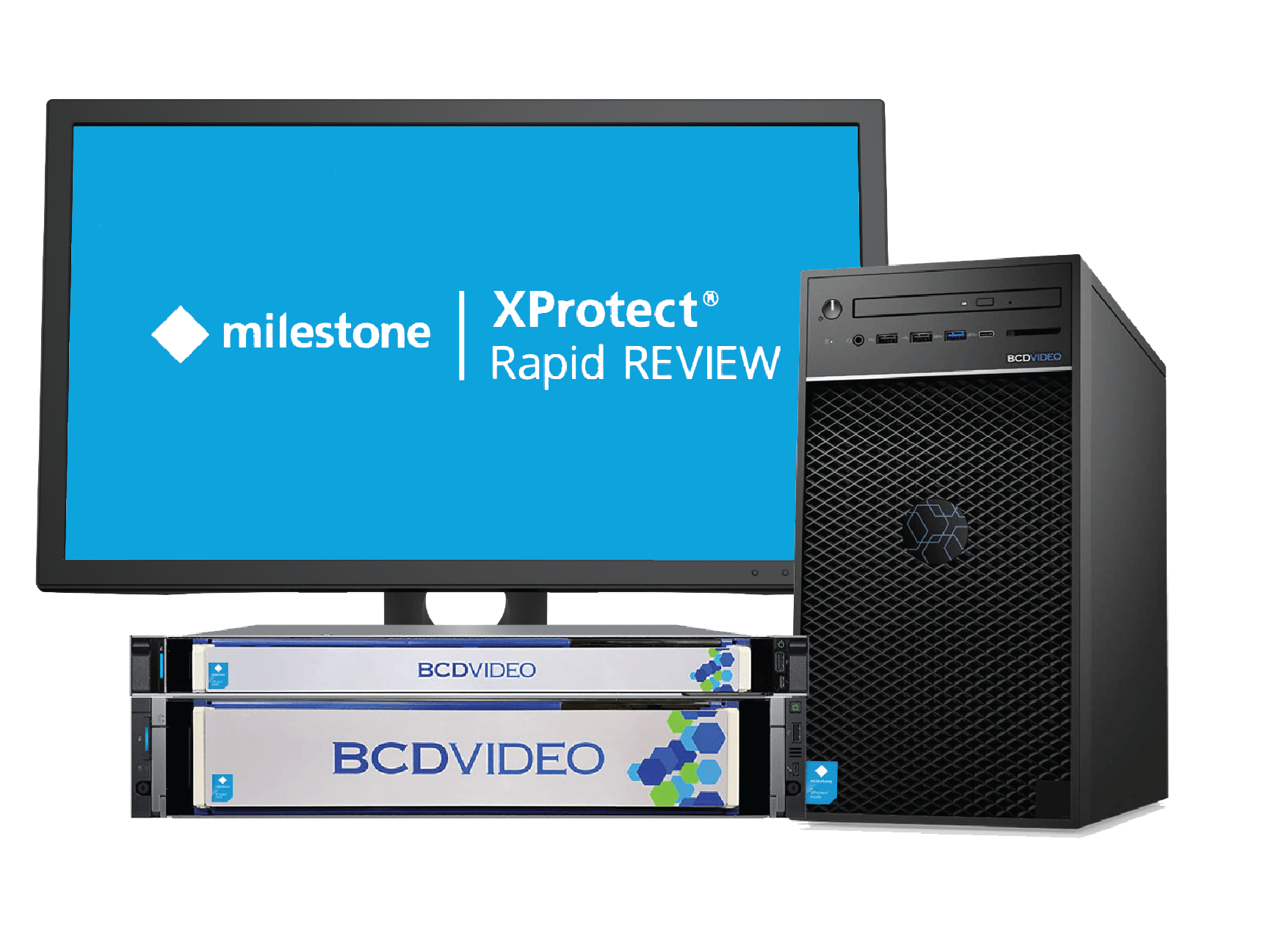 Best-In-Breed Technology
Purpose-built with our exclusive technology integrations, BCD's Milestone XProtect®-ready Appliances allow users to reduce hardware needed with hybrid cloud storage capabilities through Harmonize Bridge, proactively monitor system health directly through XProtect® with our Harmonize iDRAC plug-in, and eliminate third-party gateways to offset storage with disaster recovery to the cloud. With Rapid REVIEW seamlessly integrated into the XProtect® Smart Client, users can review hours of video in minutes, and pinpoint people and objects of interest immediately, then instantly turn that information into evidence, insights, and action.
Contact your BCD sales representative at sales@bcdinc.com to learn more.