How to Create a Cost-Effective Video Surveillance Solution
After years of being offered the cheapest solution by the security integrator, today's end customer is savvier. There has been a strong shift to purchasing higher reliability backbone infrastructure to ensure both stability and scalability. This is after previous generation systems offered compromised performance and poor data protection – bringing true the adage "you get what you paid for."
Consumer-grade technology fails prematurely and limits end users' ability to reliably access their video footage, let alone draw any analytics from it. Market pressures continue to push integrators to cut costs and has led to low-quality, unstable end-user installations; however, there is a better way to meet leaner budget restrictions than sacrificing end-user performance and future scalability.
Closing the gap between security integrator cost-cutting and the end users' need for a more reliable video backbone can be accomplished by focusing on three basic requirements before a video solution is put in place:
Has the solution been tested and certified with the video management software being used on the project? If not, the solution has a high chance of failure.
The quality of the hard drive in the storage array – an enterprise job requires the storage array to
be built with enterprise SATA or SAS drives. So many products on the market state they're for enterprise video projects but are built out of consumer, PC-grade hard drives.
Warranty – An enterprise job needs an on-site warranty. Uptime is everything.
Moving away from consumer products to custom-built recording solutions that are both purpose-built for the facility, and for the exact project, is the most cost-effective way to implement high-performance and reliability in any new security project.
Building a Simple, Resilient Network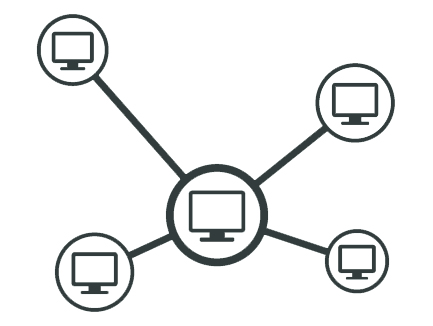 The latest technological advancement in multicast networking is Shortest Path Bridging (SPB). Rather than relying on complex protocols to deliver data, SPB takes pre-defined paths to transfer data to its destination. Think of your data routing as an airplane trip. Shortest Path Bridging is a direct flight from Chicago to New York. The design flexibility allows quick adds, moves, and changes, all while supporting the efficient use of resources – no blocked ports, optimized shortest latent path from source to destination.
This alone eliminates potential bottlenecking and increases performance across the system. All other network protocols will still take you from Chicago to New York. But, you will need to go through Kansas City and Atlanta first. Not only is the flight time longer, but each touch point increases the risk.
Certified High-Performance from Leading VMS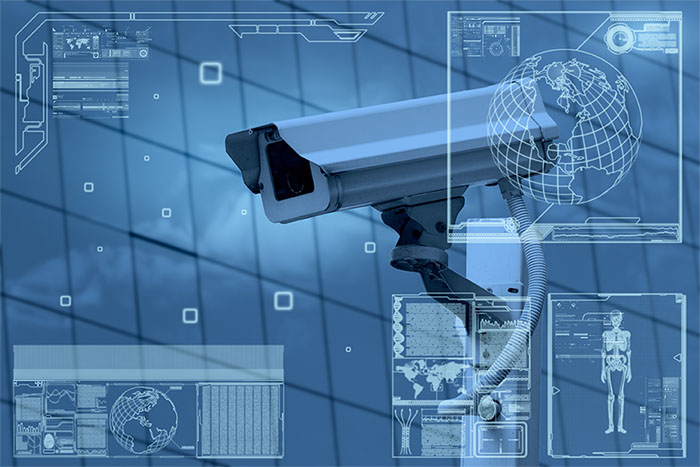 Companies and large enterprises have begun using video surveillance for more than security. Along with the increase in data output from megapixel cameras, longer mandated retention times and advanced video analytics can put significant strain on a system. Not only can this lead to bottlenecking and potential network downtime, but servers can produce lag time on live videos because overnight archiving may overlap with daytime activity. Additionally, video management software (VMS) needs to be compatible with the hardware it runs on.
No matter the brand of VMS, BCDVideo servers offer significantly higher performance standards than any other server on the market. As an open-source technology manufacturer, BCDVideo surveillance recording servers are compatible with almost any VMS platform. BCDVideo servers underwent independent testing from both Genetec and Milestone Systems, two of the largest video software manufacturers in the world.
After the rigorous testing from Genetec, the SuperNova Series was found to support up to 1300 Mbps total throughput – thus over 700 high-resolution 1080P cameras on a single server. Upon completion of the Milestone testing, Nova Servers ran the maximum test-allowable one-hundred-and-fifty 1080P cameras while utilizing less than one-third of the system resources.
Video Optimized Hard Drives with Leading Warranty
BCDVideo servers use enterprise SAS and SATA drive technology to improve performance over systems using typical PC-grade desktop drives. Combined with BCDVideo's build process, this allows for more high-resolution cameras per system than traditional servers being used to run video. Optimizing for greater performance, BCDVideo servers provide a turnkey solution for customers who need highly scalable, multi-server systems.
Moreover, by supporting a variety of surveillance cameras, encoders, and applications, BCDVideo servers allow integrators and end users to build high-quality surveillance systems at a lower cost. The improved scalability and bandwidth video optimized hard drives support makes expansion efforts easy while maintaining complete failover redundancy.
Using bi-directional SAS drives supports twice the bandwidth of regular drives with four times fewer drive failures while removing the threat of bottlenecking. This enables systems to simultaneously ingest large amounts of video data while feeding live video streams to as many client viewing stations as needed for the site.
A five-year on-site, next business day warranty on a server pre-installed with industry-leading VMS makes BCDVideo servers THE turnkey solution for any video surveillance project. Find a solution for your next project: Servers & Storage, Networking, Workstations, BodyCams, Monitors & Mounts.