Aurora Series Wins Benchmark Innovation Award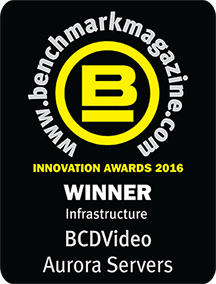 The Benchmark Innovation Awards for 2016 were recently announced. Nine categories ranging from video surveillance hardware to infrastructure showcase innovation leaders throughout the security industry. Benchmark is a monthly magazine dedicated to driving innovation and smart solutions. It does this through tests, assessments, and an independent approach.
The Benchmark Innovation Infrastructure Award for the Aurora Server Series is a great honor. Our daily effort to provide our customers with innovative, custom solutions is something we take pride in. Being recognized as an innovation leader will continue to fuel our passion for customer satisfaction.
Unhappy with the server options available for smaller applications, we sought to fill the hole in the low- to medium-risk market. Economically-priced, the Aurora Server Series maintains enterprise performance for smaller applications with a purpose-built solution.
Traditionally, systems that cater to smaller projects were only focused on meeting a particular price point. Often sacrificing performance. Or, restrictive NVRs or DVRs would be used. The Aurora Series brings features like redundant power, 12Gbps RAID controller with 2GB FBWC, server-grade CPUs with 10000 PassMark® rating, and worldwide five-year on-site warranty. All at a budget conscious prices for the small project market.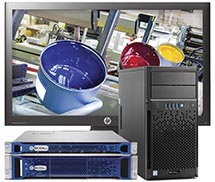 Additionally, HGST helium drives feature unprecedented reliability: 2.5M MTBF. These hard drives have superior random write capabilities accounting for 90-95% of the hard drives usage. High-availability NAS and SAN systems use the same drives. Averaging 23% lower operating power than traditional drives saves on power and cooling costs.
The products we make at BCDVideo go beyond market fit. Our mission is to create reliable, high-performing, scalable solutions for the video market that security integrators and end users can trust. The reputation we've built since our start in 1999 depends on it. The video surveillance products we sell reinforce that trust every day.