Buffalo Grove, IL USA – BCD, the industry-leader in purpose-built video appliances, today announced the release of their first-ever Original Design Manufactured device, a 1U All-in-One Network Video Recorder capable of storing up to 80TB of raw storage, available with either an eight or twenty-four port PoE+ to PoE switch. The eight-port system is powered with an Intel® Core™ i5-7500 processor, with a Passmark rating of 6059, and the 24-port unit is driven by an Intel® Core™ i7-7700, with an 8653 Passmark rating.
The AIO is a surveillance appliance that comes standard with a scalable managed switch with PoE+ to PoE support, PoE Management software and TMP 2.0 functionality, and Web management UI for Switch configuration, PoE settings, etc.
All systems include four drive bays, allow for RAID 0/1/5/10, and BCD's Harmonize Bridge, powered by Tiger Technology, delivering hybrid cloud capability, as well as disaster recovery. All systems come standard with a two-year advanced exchange warranty, and a five-year Keep Your Hard Drive (KYHD) replacement warranty.
Among the target vertical markets for BCD's NVR/AIO include retail, as being an all-in-one device allows for quick deployments where additional POE switches are not needed or not available, as well as finance and banking. BCD's 8-port and 24-port NVR appliances are great for the SMB market as these systems are VMS agnostic and a perfect fit for any small deployment.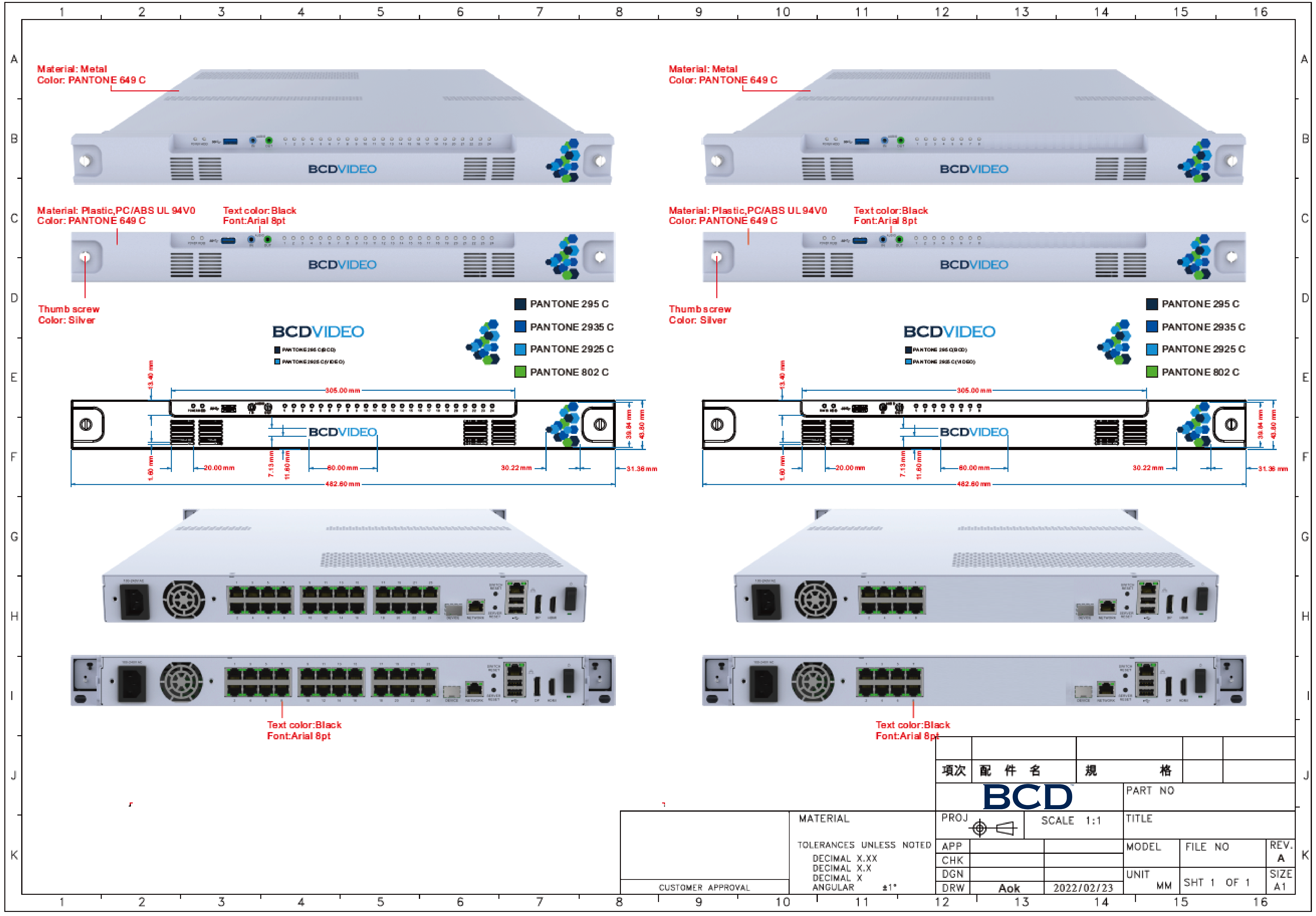 Other deployment opportunities include edge enterprise.  The design of this lends itself to a large enterprise deployment where you may need multiple edge NVRS and POE but still maintain a large data center or large storage deployment for your entire enterprise VMS.
Built for both large and small applications, these systems are ideal for small POE-enabled access control. The flexibility within each unit allows the system administrator to run the access control server software on the unit as the host, including the database, and power all of your POE-enabled door controllers or readers. Lastly, these solutions can all be tied into your fabric network or enterprise network and can be used as an edge NVR/recorder, or you can choose to run full management, recording, and alarm processing through the AIO.
 Initial deliveries of these units to North American customers will begin in early November.