BCDVideo Named to CRN 2017 Solution Provider 500 List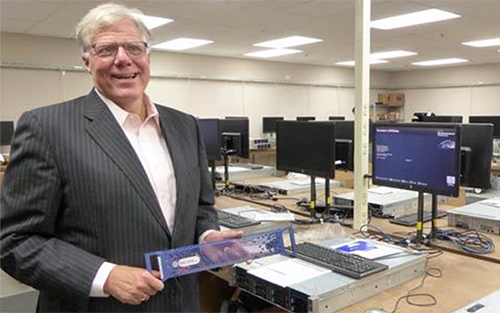 Northbrook, IL June 5, 2017 – BCDVideo, the video security leader in purpose-built on-premise storage, announced today that they have been named to the 2017 Solution Provider 500 list by CRN®, a brand of The Channel Company. The Solution Provider 500 is CRN's annual ranking of the largest technology integrators and solution providers in North America by revenue.
The CRN 2017 Solution Provider 500 List is a predominant channel partner award list, serving as the industry standard for recognition of the most successful solution provider companies in the channel since 1995. This year, for the first time since 2010, the complete list will be published on CRN.com, making it readily available to vendors seeking out top solution providers to partner with.
"It's a pretty significant achievement for the company, especially considering it highlights those companies that 'provide solutions'. We are passionate about providing solutions for the video surveillance infrastructure marketplace and preserving justice. It's always nice to be recognized for something you are passionate about to begin with." – Jeff Burgess, BCDVideo President and CEO.
"The companies on this year's Solution Provider 500 list represent an incredible, combined revenue of over $318 billion, a sum that attests to their success in staying ahead of rapidly changing market demands. We extend our sincerest congratulations to each of these top-performing solution providers and look forward to their future pursuits and successes", said Robert Faletra, CEO of The Channel Company
The complete 2017 Solution Provider 500 list will be available online at www.crn.com/sp500 and a sample from the list will be featured in the June issue of CRN Magazine.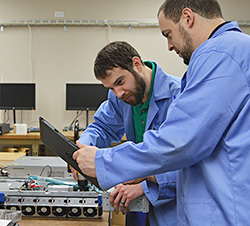 BCDVideo began in 1999. At the time, enterprise-quality, purpose-built IP video storage solutions didn't exist for the security market. Focusing on proactive response and personal service has allowed BCDVideo to excel. Our award-winning products cover video servers, access control panels, client viewing stations, and networking.
We proudly work with the world's top security integrators implementing security solutions certified by the top Video Management Software (VMS) and digital camera manufacturers. Our global footprint includes 30,000+ installed systems, spanning 50+ countries and countless verticals.