Buffalo Grove, IL, September 13, 2023 – High Street Capital and the BCD Board of Directors are pleased to announce the appointment of Jim Gross  as BCD's new Chief Executive Officer ("CEO") and Board Member. BCD is the leading North American hardware manufacturer for video surveillance infrastructure, acting as the largest Dell OEM in the space. This appointment reaffirms BCD's strategy to provide exceptional service to our partners while focusing on sustainable, aggressive growth both organically and through acquisitions.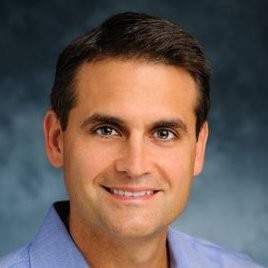 Gross has over 25 years of experience building winning leadership teams and cultures by bringing a focus to strategic and tactical execution. Before joining BCD, he served as CEO of Trachte LLC leading them through a successful private equity sale.
Prior to Trachte, Gross worked at Johnson Controls, Inc. in Milwaukee, Wisconsin where he was Vice President of Global Product Management, providing strategic and tactical direction to approximately 350 global product managers across 22 JCI divisions worldwide.  
Gross' introduction to the security industry began long before his experience at Johnson Controls. Before his global position with JCI, Gross was with Brady Corporation in Milwaukee, where he served as Vice President and General Manager of Brady North America. During his time at Brady, Gross was heavily involved managing full P&L's across a variety of businesses, including business units ranging from $25 million to $400 million in annual sales and 150 to 2,500 employees.  Among these companies was IDenticard, an access control company specializing in healthcare, education and data centers.
With progressive experience in industrial, safety, electrical, HVAC, and security verticals, Jim has a remarkable record of building partner value through product, operational, and marketing excellence.
Regarding BCD's future and the opportunity to work with HSC, Jim commented "I am thrilled to be joining the BCD and High Street Capital team to lead the company through its next phase of growth.  BCD has a talented team, great product and solid customer relationships and is positioned well for future success".
Timothy J. Kurth, BCD Board Member and part of the CEO Search Committee, is excited for the impact that Jim will have not only on BCD but the industry as a whole: "Jim is an accomplished and visionary leader with a proven track record of driving growth and innovation who is poised to lead BCD into a new era of success."
About BCD
Found in 1999, BCD has become the industry leader in video surveillance storage and access control solutions as a Dell OEM Partner. Through our partners, BCD boasts a global footprint of over 200,000 systems running to date and is headquartered in Buffalo Grove, Illinois. For more information, visit us at www.bcdvideo.com