The Need for Speed – Milestone Delivers Highest Performance in Video Management Software Using NVIDIA GPUs
Milestone Systems and NVIDIA collaborate for hardware acceleration of XProtect software to boost performance and lower cost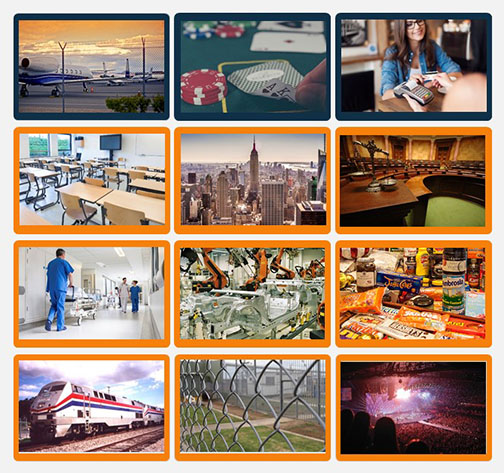 COPENHAGEN – April 3, 2017. Milestone Systems, the global number one* open platform company in networked video management software (VMS), is collaborating with NVIDIA to provide the next level of hardware acceleration and video processing services in monitoring management. Milestone XProtect will leverage NVIDIA GPUs and the CUDA parallel computing platform and programming model to provide parallel processing capabilities of recording servers, mobile servers, and other video processing services.
CUDA enables dramatic increases in computing performance by harnessing the power of the GPU. GPU-accelerated computing is the use of a graphics processing unit (GPU) together with a computer's central processing unit (CPU) to accelerate deep learning, analytics, and engineering applications.
The use of hardware acceleration decoding and video motion detection can drastically reduce the number of recording servers needed in large installations, lowering the total cost of ownership (TCO) of an XProtect solution. By eliminating traditional CPU bottlenecks, limitation, and upgrades, Milestone can scale servers by adding more NVIDIA GPUs. This extends the life and performance of video surveillance recorders, which lowers customer costs.
The benefits of this technology are also relevant for smaller installations, as smaller-scale servers can be used to save space, energy, and cost. Hardware acceleration also paves the way for widespread use of 4K cameras and processing-intensive video compressions like H.265. This provides better situational awareness and saves disk space for installations of all sizes.
"As a leading AI computing company and technology leader in advanced visualization, NVIDIA was a clear choice to take our use of hardware acceleration to the next level," says Bjørn Skou Eilertsen, CTO at Milestone Systems. "The benefits for the Milestone community are numerous. Lower total cost of ownership drastically reduced the need for server hardware, and simpler infrastructure for video surveillance systems are just some of them. We look forward to working with NVIDIA to bring this revolutionary technology to our customers."
"NVIDIA GPUs are quickly becoming the foundation of intelligent machines, including video surveillance," said Deepu Talla, vice president and general manager of the Tegra business at NVIDIA. "Milestone's work to integrate NVIDIA GPUs and AI capabilities into its next-generation platform will make it easy for its developer ecosystem and customers to take advantage of these revolutionary capabilities."
See the Milestone Performance Demo with NVIDIA GPUs
During ISC West in Las Vegas April 4-7, Milestone XProtect VMS will be running on NVIDIA GPUs within a BCDVideo server to demonstrate how the security industry will be galvanized as part of the NVIDIA intelligent revolution. In NVIDIA booth #20075, Milestone will be demonstrating proof-of-performance of how much faster, more scalable and smarter the VMS platform can be by leveraging NVIDIA's powerful GPUs.Milestone will show the industry's first load balancing of multi-GPUs, hardware-accelerated decoding and video motion detection, motion metadata generation and recording of 1,000 Full HD 1080p H.264/5 cameras on a single BCDVideo BCD215 Series server – purpose-built for this project – with multiple NVIDIA GPUs.
"This combination of Milestone's highly scalable VMS platform and NVIDIA's powerful GPU processing platform is a must-see," says Keven Marier, Director – Technology Business Development, Milestone Systems. He will be presenting on Wednesday, April 5 at 1 pm in the NVIDIA booth theater.
In addition to the proof-of-performance, Milestone is conducting the first Technology Adoption Program for Video Processing Servers on Tuesday, April 4, at ISC West. In this full-day workshop, Milestone will bring together development partners to further define the Milestone architecture, interfaces and development paths of the new video processing server utilizing NVIDIA GPUs and AI technology.
*According to IHS Research market reports over the latest 10-year period.
About Milestone Systems
Milestone Systems is a global industry leader in open platform IP video management software, founded in 1998 and now operating as a stand-alone company in the Canon Group. Milestone technology is easy to manage, reliable and proven in thousands of customer installations, providing flexible choices in network hardware and integrations with other systems. Sold through partners in more than 100 countries, Milestone solutions help organizations to manage risks, protect people and assets, optimize processes and reduce costs.
For more information, contact info@bcdvideo.com or call 847.205.1922.